meet your trainers
David 'nemo' Tekiela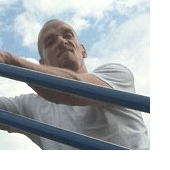 "Ten years ago and one flight of steps. After leading an active life filled with running, bike riding, and skateboarding, it was only one flight of steps that it took to put everything in perspective.
I remember it was about a year after taking an office job that for whatever reason I decided I'd take the steps to the second floor instead of the elevator. Well, I got into the stairwell and pounded up to the second floor like it was no big deal... except it was.
I had finished the flight of steps but I felt like I was going to pass out! How did this happen to me?! How could I get out of shape so fast! At the top of those steps in that office building I vowed to change.
That very week I enrolled in a martial arts school and the rest is history."
Since then David has been helping people lead happy, healthier lives for more than six years. Starting originally with martial arts (kung fu, then onto jiu-jitsu) and then transitioning into personal and group training, as well as nutritional consultation.
Using easy to learn philosophies, he has taught hundreds of people the safe and easy way to transform their bodies using a variety of methods and equipment.
Ace certified personal trainer
AMF certified sports nutritionist
brown belt (9 years of experience) in brazilian jiu-jitsu
kettlebell and suspension trainer ninja
Mari Shaefer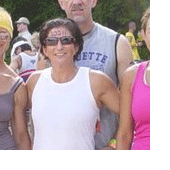 Mari enjoys every minute of personal training! A certified massage therapist for over 10 years, Mari brings an intrinsic knowledge and understanding of muscle function and anatomy to personal training. She employs a wide variety of cardio, weight-training, plyometric and functional dynamic exercises.
Mari's philosophy is "Exercise allows me to be my best self and live life more fully." Giving every client the personal attention and instruction they need, and seeing them consistently exceed their own expectations is the most exciting part of personal training.
Mari is certified as a Personal Trainer/Sports Nutritionist from American Muscle & Fitness
Graduated from Lakeside School of Massage Therapy - click here to book a massage with mari!
Obtained A.S. Degree in Science from Olympic College in Bremerton, Washington
Owned and operated her own Medical Spa for 5 years